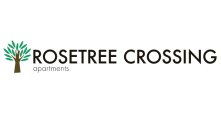 Your Review
Submit a Review

Resident Reviews
This is a wonderful property
|

Recommended: Yes
The Best in Media|Recommended: YesI love living in Rosetree. The grounds and maintenance crews do a great job. My apartment layout is perfect. I love my balcony and the outdoor pool. And...the office staff is over-the-top accommodating.
Nice Experience|Recommended: YesVery nice staff, friendly neighbors, prompt service.
All in All not a bad place|Recommended: YesIts a great place to live. Everything is close by. Parking can become annoying sometimes and the main key is annoying also to use. But those little problems are easy to look over
Love living here|Recommended: YesI have lived in other apartments but none of them have ever felt quite like home. This one definitely give me that feeling of home.
I think it is kept nicely and staff is friendly and helpful|Recommended: YesFor my first apartment experience I've been pleased so far. When I need maintenance - it's done.
Location is great Service is excellent |Recommended: YesGo for it
Great place to live|Recommended: YesI moved here over 3 years ago because of the security. There is one building dedicated to junior one bedroom, studio apartments and efficiency apartments. The washers and dryers are well maintained and NOT in the basement. If I have a maintenance issue, it is generally handled withing several hours. Rose Tree Crossing is close to Route 1 Media Bypass and the Blue Route. Shopping and public transportation is close by. The front office is very gracious. It's a great place to live.
It is nice place to live|Recommended: YesOverall appearance of the entire community
Love our apartment |Recommended: YesThoroughly enjoy living here. Nice size apartment and living area, great price, and utilities are included which is huge. Staff is friendly and prompt. Doesn't feel like I'm talking to a landlord when in the office, it's laid back but yet very helpful, friendly, and on top of everything.
I really enjoy living here. will looking into upgrading in the near future to a one to two bed room |Recommended: YesI would tell them it is the best apartment complex I have lived in by far
3 years and very satisfied.|Recommended: YesI moved here 3 years ago for the security. There is one building with just efficiency, studio and junior one bedroom apartments. The front door automatically locks. The grounds are well kept and maintenance issues have been minimal and are usually handled within 24 hours. As a single woman, I feel very safe in my home.
Great Apartment Complex|Recommended: YesThis is a lovely apartment complex that is safe, affordable, and in a great location near downtown Media. I also love that it is a quick ride to Philadelphia. I am very happy at this complex
Hidden Gem|Recommended: YesLiving at Rose Tree Crossing is so tranquil. The complex is hidden off the main street which makes it quiet. Staff is friendly. Maintanence issues are addressed immediately. Grounds are kept clean.
Great Living|Recommended: YesVery comfortable and quiet.